Welcome everyone to my next installment of Geeky Guide: E3 2015. My previous guide featured my predictions for which Bethesda games will be announced during their E3 2015 presentation on June 14th. You can read that guide here.
For this edition, I will be focusing Nintendo since yesterday Nintendo released teasers of several of their new releases during a video broadcast. Check out the entire 17 min. presentation video from Nintendo here.
Nintendo's E3 Conference is scheduled for June 16th 12 PM EST
Here is my breakdown on some of the upcoming releases from Nintendo:
Nintendo 3DS
Chibi-Robo!: Zip Lash + Chibi-Robo Amiibo (Release Date: October 2015)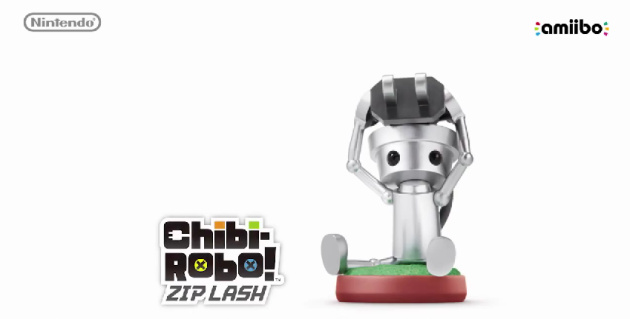 Chibi-Robo! was originally released on the gamecube in 2005. Sequels for the game were released on the Nintendo DS in 2007 and 2009. Chibi-Robo! Photofinder was released in 2014 for Nintendo 3DS.
In the games, you play Chibi-Robo, a 10-centimeter-tall robot owned by the Sanderson family. You earn points in the game by performing various house chores and helping solve problems for the family and the numerous living toys that live in their household. In Chibi-Robo!:Zip Lash, Chibi-Robo must use this plug to whip enemies and earn upgrades for his plug. As part of an exclusive bundle is the Chibi-Robo amiibo. You can use this Chibi-Robo amiibo to transform him into a super powerful Chibi-Robo and he can be used for various stages of the game. Chibi-Robo!:Zip Lash and Chibi-Robo! Amiibo are looking to be released in October. Image above is from Nintendolife.com.
BRAVELY SECOND END LAYER (Release Date: 2016)
Bravely Second End Layer is  the sequel to Bravely Default, a Nintendo 3DS role-playing game released in 2014 (US released date). The sequel takes place in the same universe as the first game with a two and a half years time gap between the events in the first game.
Pokémon Super Mystery Dungeon (Release Date: Late 2015)

A new entry for the Pokemon series has been announced; Pokemen Super Mystery Dungeon. In this storyline, one day you find yourself turned into a pokemon. In fact there are no humans on the island, only pokemon. All 720 pokemon will be available in this game.
LBX: Little Battlers eXperience  (Release Date: August 21, 2015)
LBX: Little Battlers eXperience is based off of a Nicktoons anime with the same name. In the show, kids battle tiny robots in an arena. Same premise with the game; there are 130 different robot models to choose from and to customize.
Wii U and Nintendo 3DS
Mario & Sonic at the Rio 2016 Olympic Games (Release Date: TBA)
Mario & Sonic are back with a fifth installment in this series. This time they will be in Rio for the 2016 Olympic Games. The game will feature several sporting events, including soccer, golf, beach volleyball, and track-and-field.
Wii U
Splatoon (Release Date: May 29, 2015)
I feel like I've been seeing the most buzz for this game out of all of the games announced yesterday since the game is already out.  Splatoon is Nintendo's first third person shooter. Of course since this is Nintendo, don't look for an ultra-violence gloomy video game. Splatoon is very colorful and kid-friendly. The gameplay has two teams spray an arena with as much colorful ink as possible, in a battle for who can cover more ground. You can play online and level up to unlock new weapons and gear. This game does support amiibo which allows you to unlock special challenges and gear. Right now it has three amiibo characters; inkling girl, inkling boy, and a squid.
E3 2015 Nintendo Predictions
So that was a lot of stuff already announced by Nintendo and we haven't even touched on what to expect from E3.
The Legend of Zelda (Wii U, Release Date TBA)
This new installment in the Zelda series was announced during E3 2014. During that conference it was promised that this game would be "a clean break from the conventions of past games in the Zelda series, where you had to follow a set path and play through the scenario in the right order." This game will take place in an open world environment, allowing you to decide where to go and how to get there. Nintendo has stated that the game's world will be the largest one ever in a Zelda game. The game was originally rumored to be released  in 2015, however back in March 2015 producer Eiji Aonuma stated that they were no longer aiming for a release in 2015.
According to HiddenTriforce.com, Zelda will be supported on the GamePad and the Wii U Pro Controller. One cool feature that the Gamepad will allow players to scan the environment and to take reference notes. Also from this report Zelda will have several Ambiio features including a daily item that Link can use. One example of said daily Ambiio item is a fairy or a potion-like power-up. This ability can only be used once a day. Please note that all the information in the Hidden Triforce report has not been confirmed.
Mario Maker (Wii U, Release Date: September 2015)
Another game that was unveiled during E3 2014 was Mario Maker. In this Wii U exclusive, players take on the role of level editor where they can create and play their own Mario levels. Players can easily switch between several different graphics: the original Super Mario Bros, the New Super Mario Bros, and Super Mario World graphics.
It is rumored that a possible announcement for Super Mario Sunshine 2 could happen at E3 2015.
Star Fox (Wii U, Release Date: 2015)
This will be the sixth installment in the Star Fox series. One of the topics that is rumored to be talked about during E3 2015 will be the game's multiplayer mode. Not much is known for this game. Nintendo still says it is on track for a 2015 release date and so that could mean we should be getting a good look at the game during E3.
Metroid (Wii U, Release Date: ???)
There's really hardly any information that this game is being developed. There are some reports on the internet that Retro Studios (creators of Metriod Prime) was in the process of building a new graphics engine and that lead to rumors that this new engine will be used for a new Metroid game. So far nothing is confirmed.
Nintendo NX
Back in March, Nintendo announced that they will be creating smartphone games for a Japanese mobile company called DeNA. Nintendo's CEO, Satoru Iwata, wanted to be clear that Nintendo is still dedicated in video game system market. Iwata provided evidence to this statement by confirming that "Nintendo is currently developing a dedicated game platform with a brand new concept under the development codename 'NX' ".  In a recent Q&A session with investors, Iwata made clear that the Nintendo NX was a 'new concept' and was not simply replacing the DS and Wii U. No further details have been announced. Iwata said he will announce further details next year.
Reports released today have said that Nintendo NX will NOT run on Android as previously rumored.